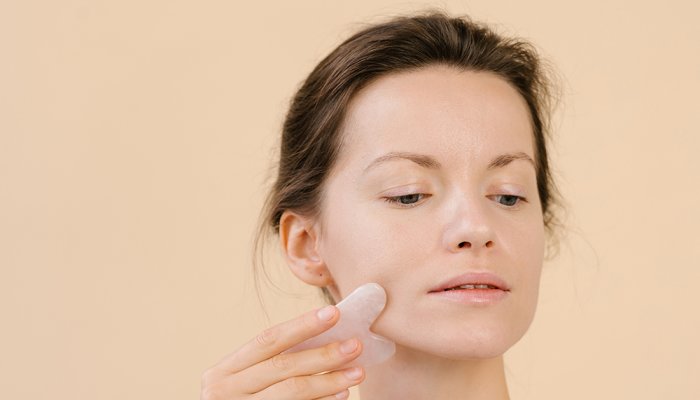 Most people can benefit from a little de-puffing at some point, right? As always, there are a few things to keep in mind when using these tools. First being, "it's a temporary fix," as Kung says. The contouring that you see when rolling an ice globe over the face comes from the shrinking of dilated blood vessels. The cool temperate tightens the skin at the moment, which makes the skin look great and can help prep the face for makeup. But, it isn't going to reduce puffiness permanently, so look to gua sha or microcurrent for that long-term effect.
Experts recommend sticking to cryo tools rather than an ice cube, as the latter could burn your skin. In addition, be sure to follow the directions because some tools are meant for the fridge, while others are safe to go in the freezer.
And for those with acne breakouts, these tools are especially great for you: Simply place the cryo tool on an inflamed pimple to reduce redness and use the chilly tool to gain some relief if you have a sunburn.