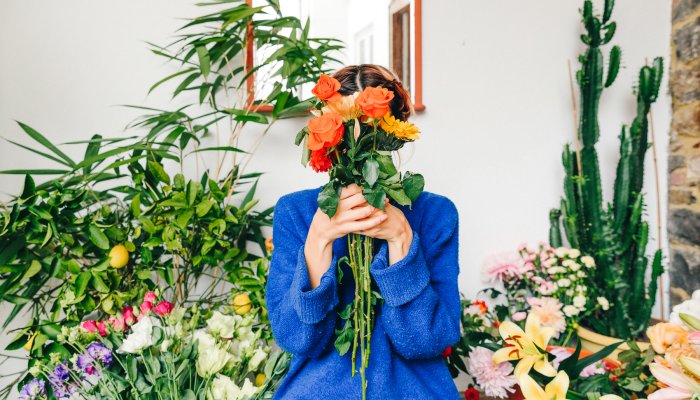 According to Quinn, the spring equinox begins a season of fruitfulness and fertility, making it an excellent time to start something new. Perhaps you pick up a new hobby or tackle a bit of spring cleaning for a home refresh, for example.
On top of that, she tells mbg that this is a great time to work with plant magic. Whether you're into flowers or green, leafy plants, she recommends spending some time in the garden (even if it's a balcony "garden" in a city), planting new things, and nurturing them through the season. This can foster that sense of a new paradigm and the intention to start fresh, she adds.
If you're not keen on gardening but still want to tap into the abundance of spring plants, you can also consider eating fresh, local produce that's in season. (Eating seasonally has long been an Ayurvedic practice in India, known as ritucharya). Just a few springtime essentials include garlic, radishes, asparagus, leafy greens, and mushrooms.
And lastly, Quinn suggests spending time in nature, and specifically, meditating with the Earth. "Since everything is in bloom and coming into a warmer state, getting out into nature and sitting for meditation can help you tune into Earth's frequency and how it's shifting," she says.