As the world struggles with change toward social isolation, pandemic-related stress management, and an uncertain future, at Wanderlust we know that our strengths are the wisdom of our leaders and the power of our community.
We have approached the lighthouses of our teaching community share some concise and useful ideas with our community, as well as to call us to be brave and imagine how this change can create a better world. Because extraordinary times call for extraordinary leadership.
Facing the PRESENT
When people ask me how I am these days and how my practice is holding up, I say these are the times I have practiced, and what my practice is giving is a profound experience of confidence and breadth. My nearly 20 years of practice have helped me experience openness and space during struggles that seem to require closing and hiring.
These times are tough. It has been difficult for many people long before Covid-19 or the current administration. These are moments of severe and stopped contraction. When we collapse like this, we lose space and our suffering intensifies. Amplitude is crucial because it is from space where we experience happiness, joy, patience, and wisdom that informs us about how to make the best decisions.
Here are 4 ways to maintain my amplitude during difficult times:
I trust my practice. Trusting in my practice means trusting in the qualities I aspire to cultivate, they will be cultivated as long as I put enough effort into it along with the intentions of wanting to reduce my suffering and the suffering of others.
I trust myself. Trusting myself means trusting that I have the ability to experience a certain level of breadth to reduce suffering and experience happiness.
I have found sources of refuge. We all need to be careful. We must find beings or things in which we can take refuge, to be supported and cared for. My sources of refuge include my teachers, ancestors, deities, the Divine Mother, and the earth just to name a few.
I give way to gratitude. Giving gratitude means that I often reflect on what I am grateful for and allow the energy of gratitude to flood my mind and body.
RESPONDING TO THE CALL
My ancestors taught me that beautiful things can come from great suffering. These times are no different. There are some things I see emerging from this period.
First of all, the shortcomings of capitalism are being highlighted. I believe that as we move forward and out of this period, we will be inspired to discover more anti-capitalist ways of organizing our lives and our livelihoods.
Second, I think we are being reintroduced into a culture of care where we are asked to think about the well-being of others. I think a lot of people opt for self-quarantine not only because it's being forced, but because we want to reduce the harm of contracting the virus and passing it on to other more vulnerable people. I believe that this concern and concern will last longer than our current crisis.
Third, I believe that there are many people with real talent and training in the spiritual and welfare field who will gain more recognition and resources to help more people. I hope this period helps us to distinguish between those who really want to benefit people and those who are most interested in fame and wealth.
And finally, I think we need to take advantage of this time to understand that many of us are too busy and overwhelmed. Going forward, I think we can make decisions to have more rest and space for ourselves.
---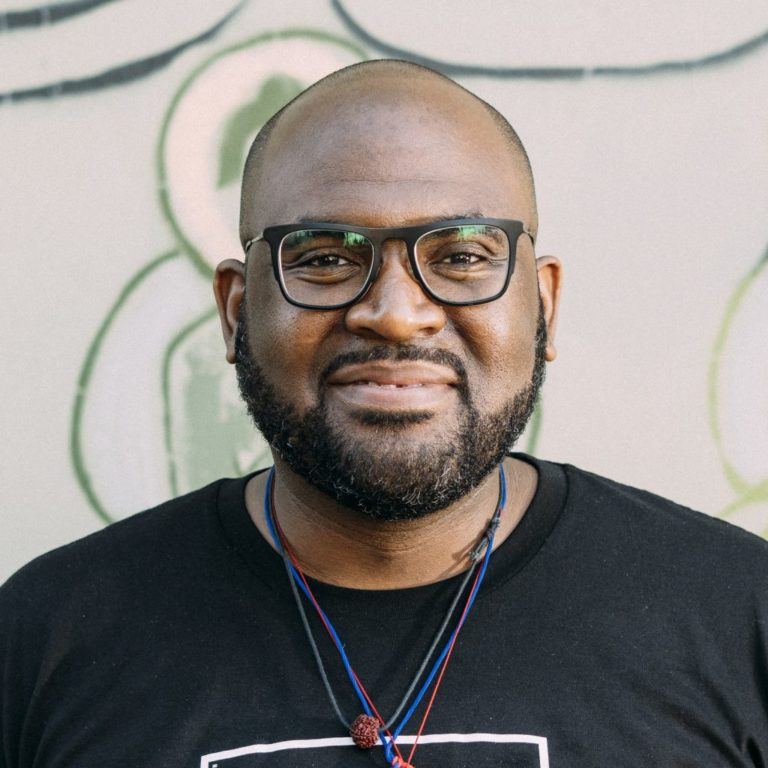 lamarod.com
Lama Rod Owens is an author, activist and licensed Lama (Buddhist teacher) at the Kagyu School of Tibetan Buddhism and is considered one of the leaders of his generation of Buddhist teachers. He holds a master's degree in divinity from Harvard Divinity School and is a co-author of Radical Dharma: Talking Race, Love, and Liberation. Owens is the co-founder of Bhumisparsha, a Buddhist Tantric study and practice community, and has been published and featured in various publications, including Buddhadharma, Lion's Roar, Tricycle, The Harvard Divinity Bulletin, and has given talks, retreats, and workshops at more than 7 countries. . Lama Rod facilitates workshops to undo patriarchy for identified male practitioners in Brooklyn and Boston. Lama Rod's upcoming book project will explore transformative anger and rage and will be released in June 2020.
Find it on the web, Instagram, Facebook and Twitter.